">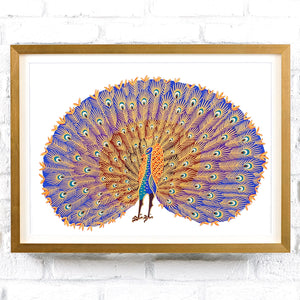 Silk screen "Open Your Mind"
An original hybrid print that combines high-precision giclee printing that reproduces the touch of the original image and silk screen printing.
Giclee, which means "spray" in French, is a state-of-the-art printing technology that prints without using a plate, unlike lithographs and silk screen printing. Digital data obtained by scanning the original image with high resolution is subjected to pigment printing, which boasts high definition, high color gamut, and high storage stability.
On top of that, silk screen print of glossy gold that cannot be expressed by Giclée. It is a work finished with the latest digital print and high technology of craftsmen.
* The transparent acrylic on the frame is removed when shooting.
Year of production
2021
Technique
Giclée + silk screen
Edition
30 * What is an edition?
Sign
Hideki Kimura's autograph and edition number on the back of the forehead
size
Gold: W58.8 x L43.7cm (frame outer dimensions)
Weight
Gold: Approximately 1700g
Forehead specification
Gold: Width 19mm Thickness 30mm / Wooden (gold foil finish) / With acrylic / white mat
State of work
Good
Delivery period
Usually ships within 3-5 days
Special notes
come with a box
Gold is recommended for the frame.