">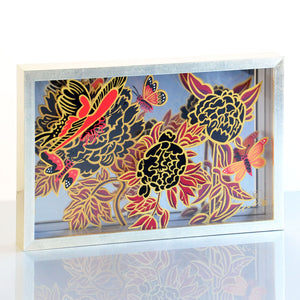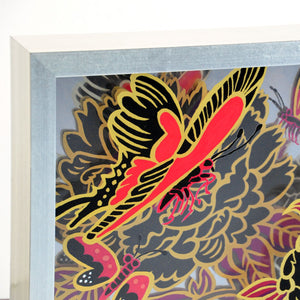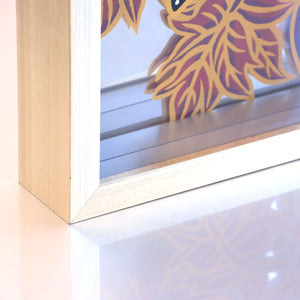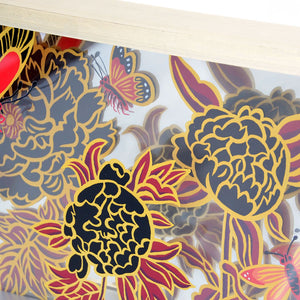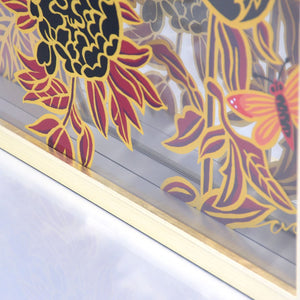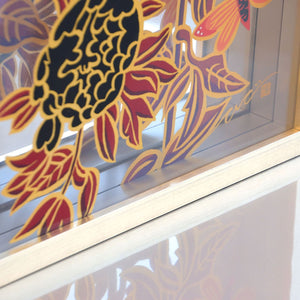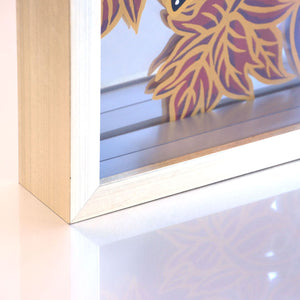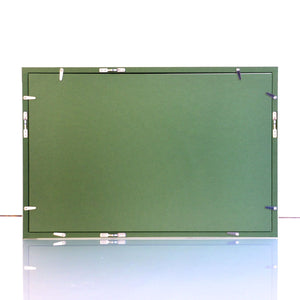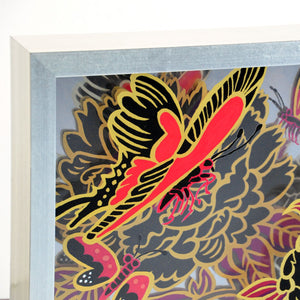 Silk screen Acrylic 3 layers "Black Peony"
The design is printed on three sheets of transparent acrylic by silkscreen (gold) and inkjet (color), creating a three-dimensional effect with three layers overlapping each other, and the reflection of the mirrored acrylic set on the bottom layer adds depth to the work.
The 6cm-thick frame can stand on its own. It can be hung on the wall or placed on the wall for enjoyment as an interior decoration.
Year of production
2023
Technique
Silk screen + inkjet print
Acrylic (clear) / 3 sheets + acrylic (mirror) / 1 sheet framed.
Edition
30 * What is an edition?
sign
Hideki Kimura autograph print on the screen (3rd layer).
Autographed and edition numbered sticker included
size
W50.5cm x L33 .6cm x D6cm (frame outside dimensions)
Weight
Approximately 2700g
Forehead specification
Width (found) 20mm Thickness 60mm / Wooden (silver foil-like finish)
State of work
Good
Delivery period
Usually ships within 3-5 days
Special notes
come with a box